Solaris: Many Shades of Purple - Part 2
Once Solaris 9 is installed - the real fun is about to begin. If you've spent most of your *nix experience with Linux and MacOSX as I have, Solaris can be frustrating at times. However I wouldn't say its anymore difficult to work with. Its just... different.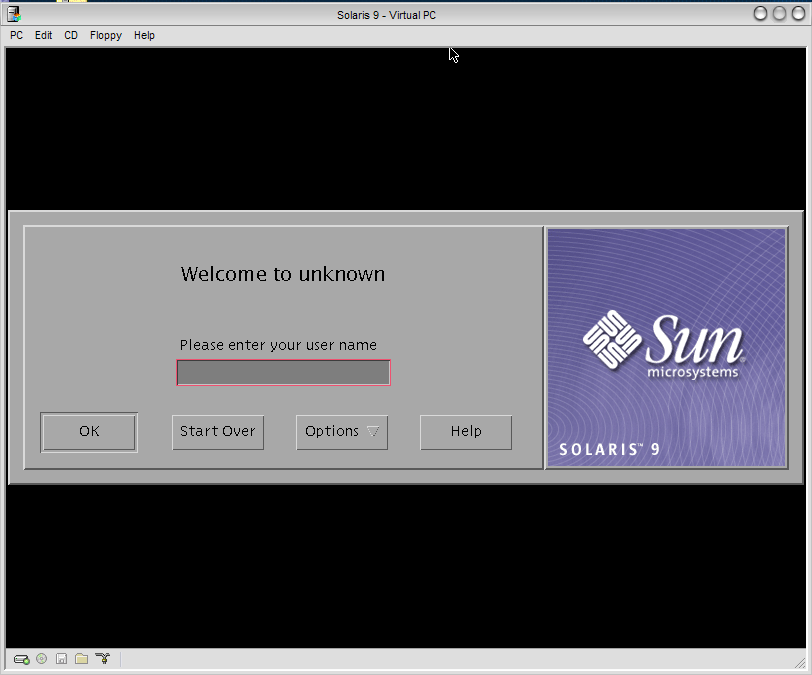 Above: Finally you are presented with the Solaris login screen. Its a pretty standard run of the mill one as well. If you've seen one proprietary *nix login screen you've seen them all.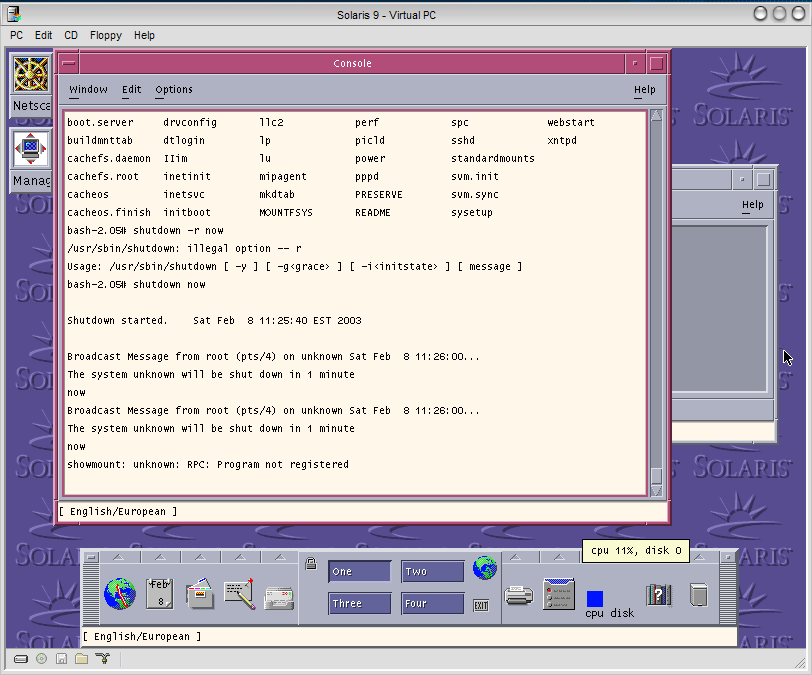 Above: After a bit of configuration tweaking - I found it was simply easier to reboot rather than figure out which daemons to restart. Solaris is a bit slow when it comes to shutting down though. Perhaps I have things configured incorrectly... or maybe Virtual PC is slow regardless of the hardware you have driving it (Dual 2.6ghz Xeons here)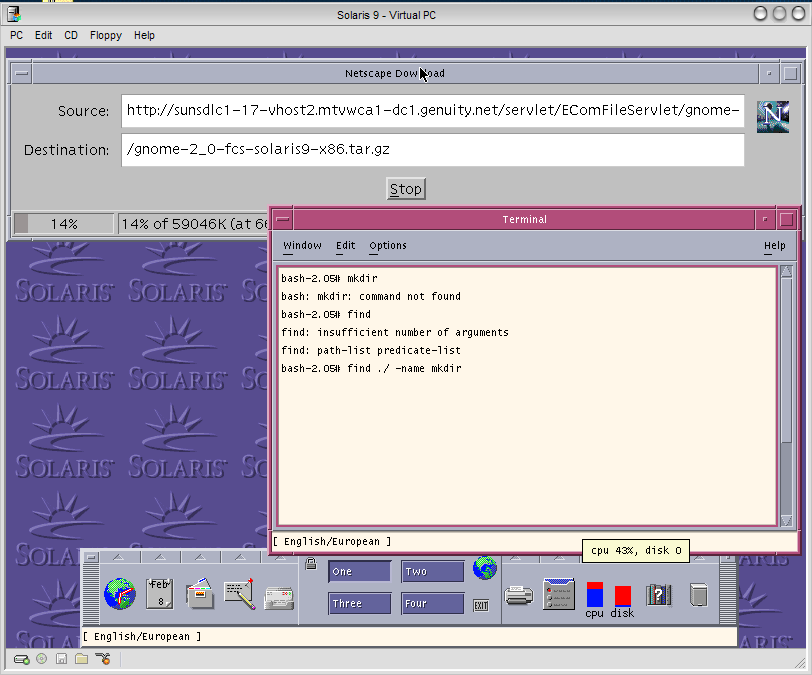 Above: It doesn't take much time with CDE to figure out that it pretty much stinks. Luckily for us, Sun has a free easy to install version of the Gnome2 on their site. Using the built in browser (Netscrape 4.x) I awaited my download eagerly.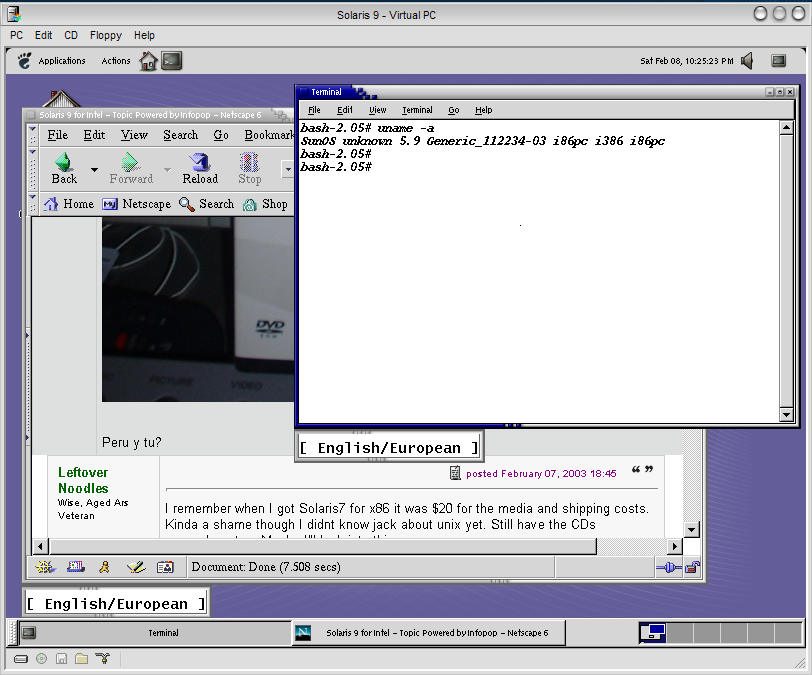 Above: Solaris' version of Gnome 2.0 in all of its glory. From what I've heard and can tell - there isn't very good if any xft support on Solaris so the fonts look like trash. Perhaps installing XFree86 would alleviate the problem...
Conclusions and Final Thoughts
Solaris 9 for x86 is cool. Why? Because its hardware support stinks, its not something you see every day, and its a great platform to learn proprietary *nix on. As for my final thoughts ala Springer style - take care of yourself and each other.
J