Solaris: Many Shades of Purple - Part 1
Note: All images were captured using Virtual PC 5.1 using Windows XP Pro as the host operating system and Dual 2.6 ghz Xeons doing all the work behind the scenes. All in all Solaris 9 plays pretty nice with the emulated hardware of Virtual PC and nearly everything works natively in the Operating System including networking. In fact my only hardware related trouble has been with the sound.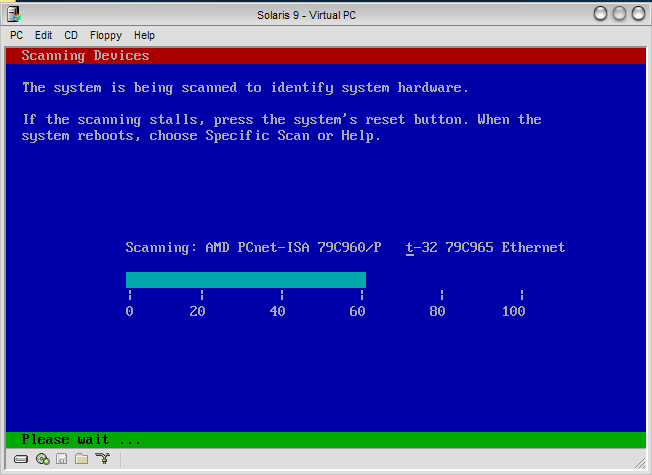 Above: The first thing Solaris install program does is try to identify what hardware you are sporting (at least what few pieces of it that Solaris supports).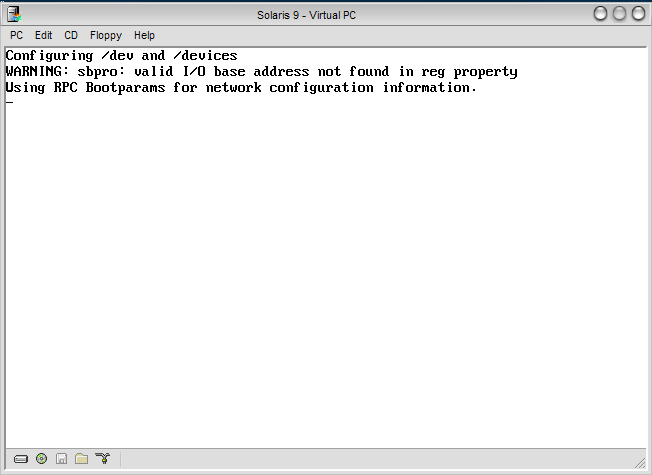 Above: After you finish the initial configuration (which is quite unforgiving) Solaris attempts to boot off the install CD for the second time in order to launch the first stage of the installation process.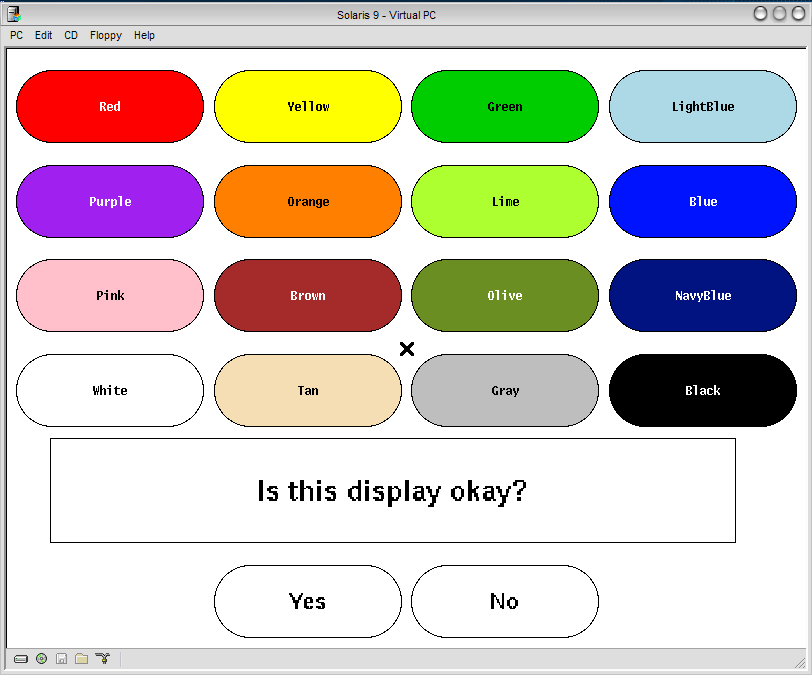 Above: Solaris then allows you to configure the X11R6 server for the second stage of installation. If you didn't screw the pooch - you will likely see this ugly screen.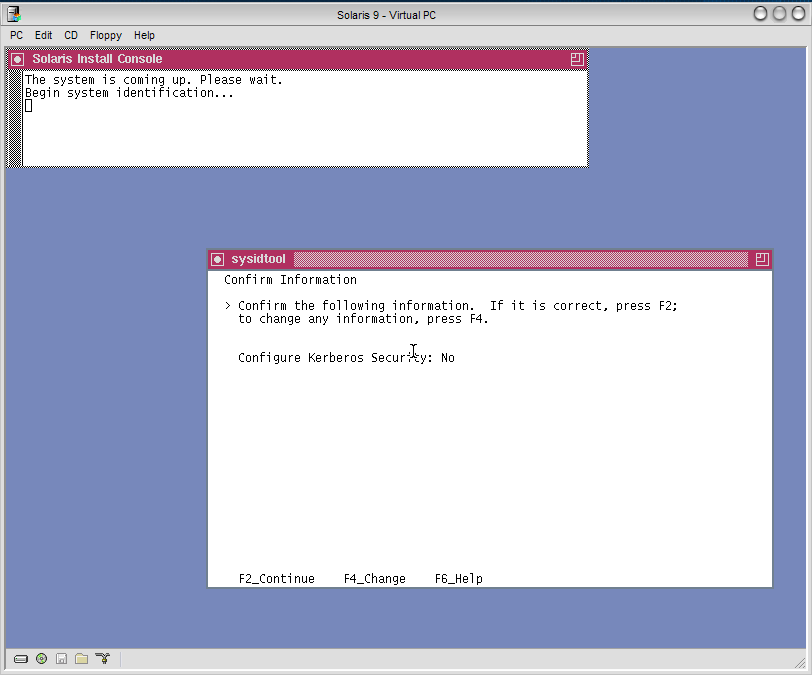 Above: Within the second stage of installation, Solaris configures your networking, logon services, partitions, and nameserver parameters.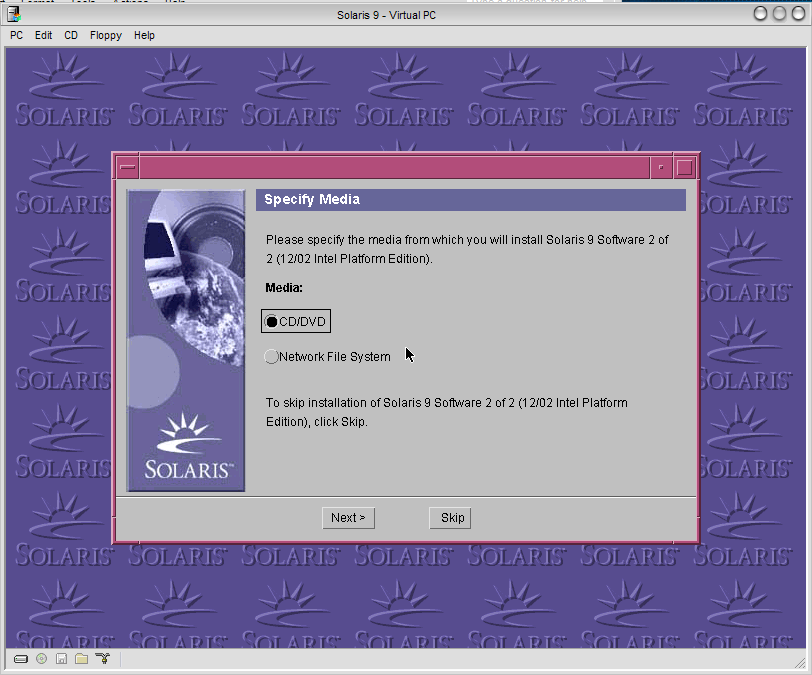 Above: After a bit of blood, sweat and tears you will find yourself at the third stage of the installation process. Its pretty much all down hill from here. Grab a few beers while your harddrives are filled with Solaris goodness!